Wherever I go, everyone seems to be talking about a work/life balance. Some people say they want a work/life balance, or they wish they had a work/life balance. I've noticed these people tend to be the ones who are sometimes in a hurry, they are often late, and always rushed. You'll hear them say they need more hours in the day, more days in the week, or simply that they have run out of time.
Always on the treadmill, they rarely stop to rest, relax and recover. There's just no time! However, these are the same people who wish they had more time for family, friends and fun. They wish they had a work/life balance. Having personally met several people close to burnout from not taking the time to create a work/life balance, I am keen to help.
Is this you?
Would you like a work/life balance?
Or, would you like a better work/life balance?
There are always things which can be changed and refined at different stages of your life.
Work/Life balance isn't always 50/50
For many people, the idea of a work/life balance equates to spending 50% of their time on work and 50% of their time on "other things". They might want to spend more time with their family, or have time to meditate, to read, to go to the gym, or learn a new skill.
In reality, the balance is rarely 50/50. There will always be house chores, school runs, caring for family and many other non-work tasks which don't automatically equal the fun time you want. Even though the tasks aren't business-related or generating income, they still need doing and they take up your recreation time, the "life" part of the work/life balance.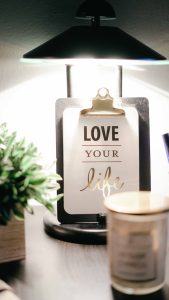 Top Tips for creating balance
Look after yourself.
Your first priority must be to look after yourself. Get enough sleep. Drink plenty of water. Be mindful of your food choices. Make time for exercise. Your body will thank you and consequently your productivity will increase. You'll get more done in less time.
Look after your finances.
One of the many stressful things in life is money. If you can spend time itemising and analysing your business income and outgoings, then it makes sense to do the same at home. Keeping track of how much things cost at home, everything from your TV licence, Internet, food shopping, presents, outings etc. and whether purchases are "wants" or "needs" will help you know how much you can spend on your personal life without it affecting your business.
Look after your time.
How many times has someone asked you for "just a minute" or said, "it won't take long" and before you know it, fifteen minutes has passed, or an hour, or a day. Creating a ToDo list and assigning each task with a priority, an estimated time, and a tick or strikethrough when it's complete is not only satisfying, it can help deflect "time thieves", the people or technological distractions like Facebook or the TV that absorb your time without you realising.
There are many more tips for creating a work/life balance and it is easy to make long-lasting, effective changes to help you focus on the things you want to achieve. There is time to do everything you want, but it may mean re-prioritising activities, changing your schedule, dropping redundant tasks, asking for help, or delegating. There are many, many possibilities.
If you would like to chat about creating a work/life balance for yourself, an employee, or a family member, please book a discovery call via this link.