There's a lot of talk at the moment about accountability and how it can help you achieve more in your personal and professional life. Being accountable is supposed to make you more disciplined and focussed towards setting ambitious goals, writing down the steps to achieve them and reporting back to confirm it has been done.
Accountability is a two-way process, where you discuss what you would like to achieve with someone who listens, supports and advises. That person then checks in with you regularly to enquire if you have met your target, make comments or suggestions, and to help keep you motivated and on track to achieve your goals.
It doesn't have to be a mutual accountability, it can come from a parent, a friend or a boss. It is becoming increasingly popular to outsource your accountability to a third party who can offer impartial, non-judgemental and confidential advice on anything you might want to achieve.
The accountability check can be hourly, daily, weekly or monthly, depending on the task you want to achieve, the target you have given yourself or the goal you have set. Accountability is also measured by how much assistance you require and how much the other person can offer.
I have been working with Adrian, helping him refine and improve his company's processes and team accountability.
The Vision
Adrian's vision is to help his clients get more leads, more customers and more business through automating marketing systems, processes and communications. However, with over ten employees and external contractors, the company's internal processes weren't being tracked effectively and consequently the team wasn't working efficiently.
The Reality
"I was jumping from one task to another," Adrian told me, "I ended up doing much of the work myself. There was just no time to manage the projects and tasks," he added and showed me how his diary was consumed with work related tasks, leaving him little time for himself or to spend quality time with his family.
Through chatting with Adrian, he acknowledged the solution was to focus on better processes and team accountability. Despite having a large wage bill, he told me his company wasn't fully realising the benefits of having a team of skilled people on board.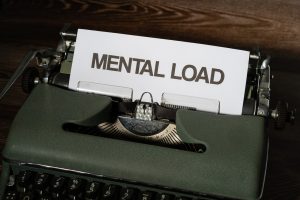 The Solution
After Adrian approached me asking for my help to assist him turning things around, we discussed the best strategy for this.
At first, Adrian asked me to monitor what his team were doing on a daily basis. Then he asked me to keep the team accountable for actioning the tasks he had assigned to each of them. Adrian wanted that external advice and opinion from me to get clarity on the processes and remove unnecessary steps and bottlenecks. Crucially, Adrian asked me to hold him accountable for his actions too. He was determined changes should start from the top and filter throughout his company to maximise everyone's effectiveness.
When I began working with Adrian there were over 60 outstanding actions. Some actions were overdue by several months and there was no process in place to alert the team or record if an action had been taken. Although the outstanding actions weren't threatening Adrian's company, they were slowly holding him back and giving him a poor reputation among customers who had been left waiting. The pressure of the outstanding actions also had a negative impact on the team, causing added stress and undermining the team spirit and morale.
In Adrian's Words:
"Rachael is extremely organised and logical. She has a no-nonsense attitude to excuses and has motivated my team, improved my processes and achieved outstanding results. I would have no hesitation recommending Rachael to any business owner who needs accountability." – Adrian Savage
If you would like to know more about how I can help you be more accountable for taking actions, then either check out my group accountability sessions or book a discovery call with me.