This year, Mother's Day is celebrated on Sunday the 22nd of March in the UK. With origins in religion and service, it's the one day of the year set aside to especially appreciate our mothers and mother figures. Whether you choose to celebrate the day with your biological mother, stepmother, guardian or an influential woman in your life, the 22nd of March 2020 is the date to put in your diary.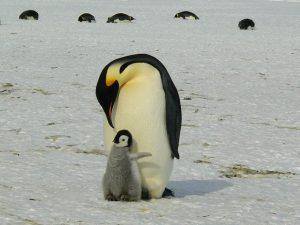 In the olden days, daughters working as domestic servants were given the day off to visit their mothers and families. It was the one day of the year they could return home with the specific purpose of spending cherished time with their mothers, catching up on family news, sharing a special meal and spending precious time together.
With family usually living close by, daughters would pick flowers on their way home to give as a present to their mother. The soft fragrant scent of freshly picked countryside flowers would fill the home during her visit and for many days afterwards. Flowers, often roses, were the traditional gift to bring home to her family and this tradition is carried on by many women today.
The modern trend of living further afield with families often spread over different towns, counties and even in different countries means giving fresh flowers isn't as practical as it once was. This is where modern technology can give video calls almost as realistic as being in the same room together. It's where using modern transport can ship thoughtful gifts direct to your mother's door.
Speaking of gifts, we're all looking for something as special as the freshly picked flowers of the olden days to give to our mothers. While this isn't as practical as it was, we can still send flowers of a different kind for her to enjoy on the day and for many days afterwards.
I'm talking about the Limited Edition Rescue & Renew Garden of Roses Gift Set, a delicious duo of a rose hibiscus scented Detox All Over Mist with rose water perfect for a refreshing spritz at any time of the day or night, and a rich, rose scented Body Butter designed to hydrate and make your skin feel like its enveloped in a blanket of roses.
This relaxing gift set is exclusively designed by Arbonne for celebrating Mother's Day 2020. It's a unique gift your Mum can use at home or at work. It's also a limited-edition gift set so she won't have tried this before. It carries all of Arbonne's quality marks, cruelty-free, gluten-free and vegan.
As an Arbonne Independent Consultant and ambassador for the products, I can thoroughly recommend trying this new gift set. Beautifully packaged and containing top-quality products made with fair trade principles, these fragrant treats are sure to be a treat for your Mum.
For pricing and delivery options, please comment here, ask me at a 4Networking meeting, or give me a call on 07756 772950. Let's make this a special Mother's Day to remember.