Having a "job for life" is something that's rare in today's world. Changes in the economy, general uncertainty and advances in technology are some of the reasons why "safe jobs" in many traditional industries are changing. New jobs are often advertised as zero hours contracts, shift work, or temporary assignments.
This shift in corporate thinking has filtered down to local businesses and I'm sure it has prompted a surge in both men and women taking on self-employment to create a secondary income. It's not uncommon to meet someone employed in one job who also runs their own business as a side-line to bring in some extra cash.
This has lots of different rewards and many people carve out a lucrative income and flexible, family-friendly lifestyle, by working for themselves following tried and trusted methods. Instead of being seen as a supplementary income, with the right organisation and attitude, the sky is the limit. What may have started out as a side-line or hobby can become a primary source of income for many people.
I'm talking about my work as an Arbonne Independent Consultant through which I have discovered a way to complement my existing work and extend the range of products and services I can offer my clients. I am able to use my business skills in accounting, customer service, organisation and administration, to put together ideas and strategies to help individuals and business owners alike.
If you've heard of Arbonne, you'll know the principles behind this world-leader in nutrition, skincare, bath, body and hair products. But, there's more. Through using the products myself I was invited to join an Arbonne team. This was the launchpad for me to use my existing business skills to organise events and showcase the products to potential customers.
Then to prove Arbonne is an excellent opportunity for men and women to be involved, I introduced my friend Jon Smythe from Smooth Design to the range of products and discussed the potential for running events together.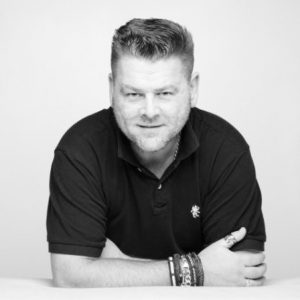 Jon's background in graphic design enables him to create powerful, eye-catching images for his clients. He also has many years of experience in network marketing, successfully promoting a range of healthcare products to an audience in the UK and abroad. With consumer interest shifting, Jon agreed to try the Arbonne products for himself.
Then following our conversations, Jon was impressed with the products and the company ethos enough to become an Arbonne Independent Consultant himself, switching from the healthcare products he had previously promoted and transferring his skills to the new market.
I asked Jon for a quote to share in this blog about how I've helped him transfer from promoting his previous products across to Arbonne and join the team with me. This is what he said:
"I first met Rachael when she was known as "The Contracts Lady", helping business owners with their legal documents and terms and conditions. Rachael is extraordinary as an accountability partner. It's what she's best at. She's efficient and organised and will help you achieve anything you need to do, when you need to do it. Whatever I say to Rachael I need done she will make sure I get it done." – Jon Smythe, Smooth Designs.
Through our individual work and regular collaborations creating pop-up shops and other events, Jon and I are pleased to see the impact of Arbonne products, such as the fizz sticks and skin creams, being used on a daily basis by new and existing customers.
I find talking about the benefits between a healthy body and a healthy mind are so intrinsically linked that you cannot have one without the other. I am organising several events this year and looking for people to join me, either to try the products or to hear more about the lifestyle benefits.
If you would like to know more about the sustainably sourced, gluten-free, 100% vegan certified products in the Arbonne range, including the popular fizz sticks that beat the afternoon energy slump, please contact me either by emailing rachael@rachaelchiverton.co.uk or by telephoning 07756 772950. Together we can make a big difference using your existing skills in different markets.