Focus Guru Business Convention Keynote Speakers:
Caroline Andrew Johnstone
The Rise & Fall
Description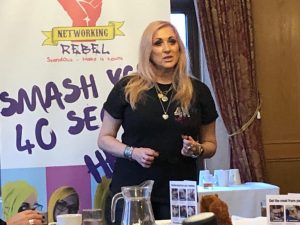 Bio:
I am The ReBel. I am a motivational speaker who coaches confidence. Unleashing the inner ReBel inside everyone who hears me speak Keynote speaking, motivational speaking, confidence speaking I speak at international events via zoom and UK wide in person
I am a Yorkshire lass born and bred. Lots of things happened in the year I was born especially that England won the world cup for the first and only time.
Mum was a cleaner at the Hospital and Stepdad was a miner. I came from a very working class background; these roots gave me the greatest start in life.
I am the mother of 2 fur babies. Luey and Melvin (no kids) and a wife to Christopher.
My background is sales at senior management level whether that be Sales Director or International Business Development Director. My career started in Yorkshire but eventually led me to the Big City where I worked alongside international and national Organisations such as Reed Recruitment, Guardian Glass, Saint Gobain, Orange (EE now) and British Gas.
I'm a strong believer that you keep trying until you get it right. Two failed marriages. 3rd time is a work in progress but its getting there.
I live my life following 12 powerful words. My keynote talk encompasses all of these words. I make a mistake every day and I learn something new every single day. What makes an expert… exactly this.
I believe everyone has hidden confidence inside of them and I work with people every day of my life to bring this confidence out of them. Its all about them, never about me.
I have spoken in public over 500 times. The Business Show at Xcel, The Wakefield Business Conference, TBNS (keynote), Asset Academy International Symposium and at many national networking events. I also speak weekly at Network Central and 4Networking online and face to face events.
Carl Ford
"Why building a business is like climbing a mountain"
Carl, aka Captain Accountancy and multiple entrepreneur, goes through the challenges of growing a business and why it's similar to climbing a mountain. There are many routes, some easier than others. There are proven and mapped routes, then there's the "off the beaten track approach.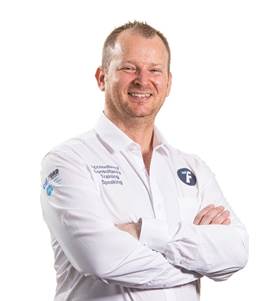 Bio
Carl Ford is an international speaker and trainer, covering topics across the accountancy and finance spectrum, as well as business growth and personal development.
Carl has over 10 years of experience as a speaker, including keynote talks both in the UK and abroad. Carl has spoken at venues such as the Liverpool Arena (M&S Bank Arena, and previously Echo Arena), Birmingham NEC and in Earls Court London. Carl has spoken at prestigious events such as National Accountancy Conference for Students, The Business Networking Show and Now What Live, to name but a few.
For years Carl has been passionate about sharing his knowledge and experience, to help develop individuals and teams. Whilst working for a major UK retail chain Carl travelled the country in his role as a Best Practitioner and helped change and transform departments and teams.
 After building an outstanding training reputation in the UK, Carl moved on to training at international level, covering Spain, Germany, Italy and Dubai, with clients ranging from National Governments, energy suppliers, software developers.
Focus Guru Business Convention Spotlight Speakers:
Stephen Dykes
SHEENA WHYATT
TRACEY CLEMINSON
ONE MORE OPPORTUNITY