Focus Guru Expo Keynote Speakers: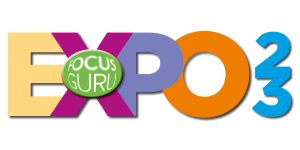 Sheena Whyatt
5 Reasons Your Call to Action isn't working
Description
And how to fix it. Having a clear Call to Action is essential to make it simple for people to understand what they need to do next to connect, communicate or buy from you. Sheena shares her tips on how to create a Call to Action that works, fast!
Bio:
Sheena Whyatt
KAPOW! Your Super Business Coach
Sheena runs KAPOW! Your Super Business Coach, helping overwhelmed and ambitious business owners get the focus, direction & motivation to move themselves, their brand & their business forward with business coaching that works.
If they let it. Sheena has been running her own business since 2001, and focussed on coaching businesses just over 9 years ago. She created KAPOW! to give business owners structured and focussed advice based on her own experience of running a business.
.She works with them to help them find their personal superpowers & put them to work in their businesses, and does so in her unique, no-nonsense, straight talking manner, empowering business owners to take the steps they need to move their businesses to where they want them to be.
Her background is in learning & development, where she has over 25 years experience, and has been keynote speaker for the Chartered Institute of Management Accountants at their annual conference and for OfficeVA at ExCel, and Chair for Learning Technologies Live for the past 10 years, and Chairs Captain for the last two, regularly hosting conference sessions online and F2F for an international audience.
Sheena has been awarded Freelance Trainer of the Year awards by the Learning & Performance Institute on three occasions, first winning the award in 2011 whilst undergoing treatment for breast cancer. She is also a very active business networker and ran one of the two largest networking regions for 4Networking for over 5 years before coronavirus took her network online, and she has continued to be an active host for what is now 4N Online since then, entering her 14th year of membership, and currently heads up the Team Development programme.
When Sheena isn't coaching or networking, she can be found in her garden or her kitchen. Married to a now retired RAF pilot, she enjoys being at home in Lincolnshire with her husband and her fur baby Boris the cat, indulging her love of food & wishing someone would invent hangover free wine.
David Krushell
Adding Value Through the Customer Journey
Description
An energetic and interactive insight into how the customer's view of your business is the most important view. A look at the client journey, ways to add value and the sales cycle and providing some important tips on how to create more interest and convert leads.
BIO:
David is Co-founder of Evolve Your Digital, a Baildon-based consultancy that helps businesses decide on the right way to market their business in the digital realm by looking thoroughly at where their target audience hangs out and the journey they need to take to become a customer.
With over 15 years of experience in business development and digital marketing, he is a master in all areas of the sales cycle and knows how to identify what will work for a business and what won't. David's colleagues refer to him as 'The Sales Sniper' due to his exceptional ability to really understand what prospects need and use this power to convert them into long standing customers.
Note to all – never call him Dave 😀
Focus Guru Business Convention Spotlight Speakers:
JOnathan smythe
Smooth Designs
Good words are worth much, and cost little" The power of words is immeasurable when it comes to being remembered. They have power. Good words do not fade…
Dan Cookson
From Growth Assist
How to grow faster for less
In today's dynamic business landscape, organisations are continuously seeking ways to optimise their operations and achieve sustainable growth. While traditional growth strategies often involve significant investments in resources and infrastructure, there exists a powerful alternative that offers remarkable efficiency and cost-effectiveness: offshore growth assistants.
Bio:
Dan Cookson is a seasoned entrepreneur with over two decades of experience in driving the rapid growth of US SaaS/tech startups, including ventures with annual recurring revenue (ARR) ranging from zero to £75 million. His journey through the dynamic world of tech startups has led him to a pivotal point in his career, where he is fully committed to launching a game-changing agency, Growth Assist.
joanne parker
JP Writing Services
Identifying your Target Audience. Choosing your ideal client. Nailing your niche.
However, you look at it, effective marketing relies on knowing your target audience. Once you have a clear idea of whom you are serving, the easier it is to communicate with them. If you believe you can serve everyone and are trying to be all things to all people, you will confuse your readers, alienate your potential customers, and waste valuable time, money, and effort.
In this workshop, we will look at several ways of being able to hone in on your ideal client and know exactly how to reach them with powerful copy that will attract them to you, engage them with your message and lead to more enquiries and sales.
All spotlight talks are 20 minutes long.